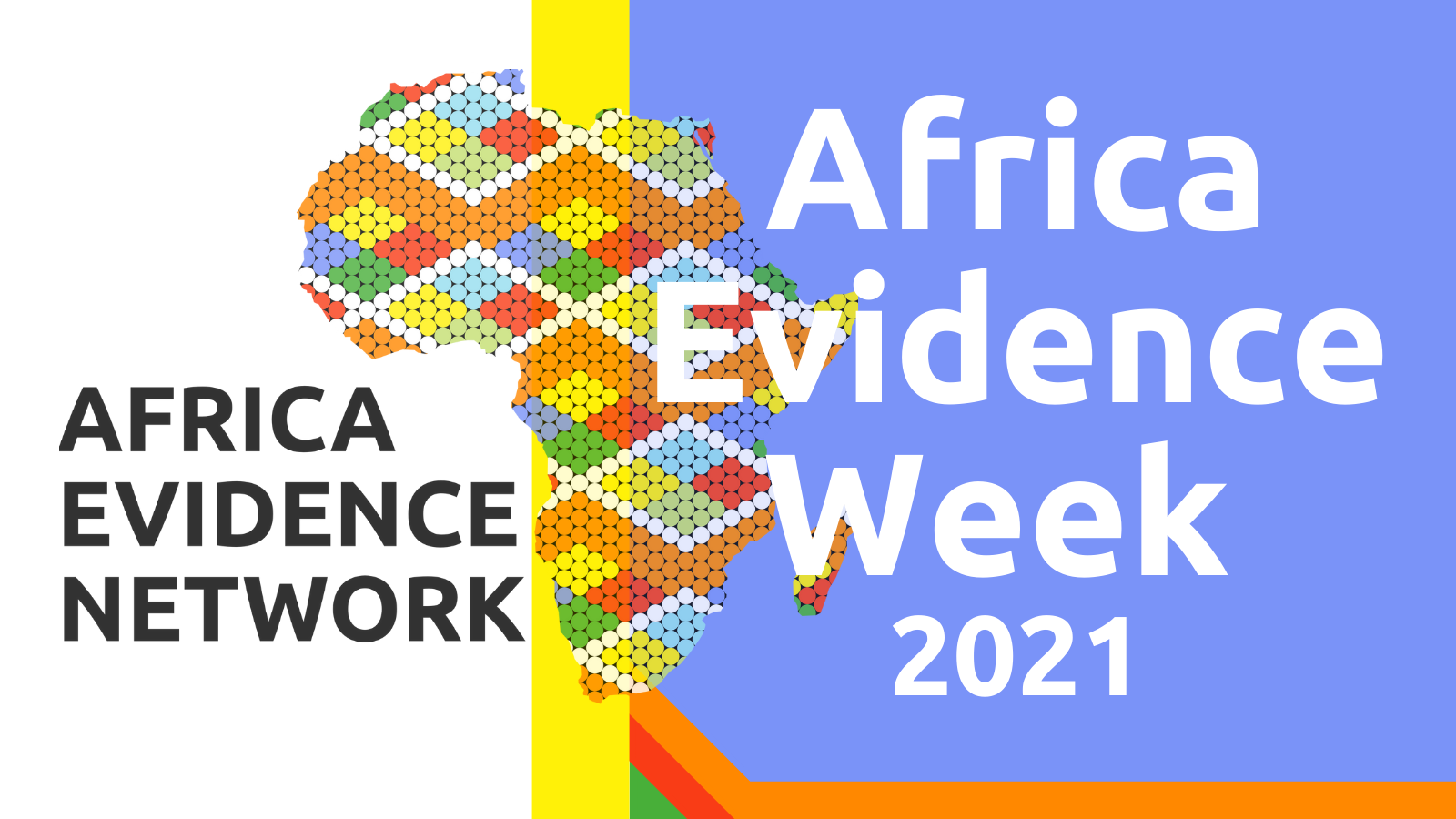 Last-minute additions. Constant telephone conversations with colleagues are miles away. Twitter-fatigue (if that's a thing). It's difficult to capture what pulling of an Africa Evidence Week entails for the team working together to get it done.
For Precious Motha, Kekeletso Makau, Charity Chisoro, Likhwa Ncube, Siziwe Ngcwabe, and I (as well as the entire ACE team), Africa Evidence Week 2021 was a frenzy of flick flacks and backflips over a river of content we just wanted to dive into. But! No time. Gotta post. Gotta coordinate. Gotta upload. Gotta draft. Gotta get it done.
So when I reflect on what Africa Evidence Week 2021 was, the feeling I experience is one of awe. I could not attend any webinars. I had time to only skim through most blog posts. The videos I watched were viewed in snippets to quality-check the sound. But even from these small glimpses, I stand in awe of the reality that evidence-informed decision-making in Africa has become.
Community
There is sense of pride for me in being part of the Africa Evidence Network. Because during a week like AfEW 2021 (really, it's just too long to constantly write out), what stands out for me is the interconnectedness of this community. I witnessed this connection in small, quiet moments. Ruth and Kirchuffs exchanging the desire to dine with their teams in-person. Enock celebrating the caliber of his fellow reference and advisory group members. Charity applauding the Effective Basic Services in Africa team for their efforts at including French-speakers in a largely English conversation. These exchanges demonstrate that an event like AfEW 2021 truly is a gathering of people who share a common goal and who are committed to working together to achieve it.
Passion
The second thing I stand in awe of after a week like this one is the passionate execution of a very focused purpose by people within this community. Looking back on the week, this community's passion for evidence-informed decision-making – and for learning from one another – shines through the emails received almost daily by the Africa Centre for Evidence requesting links to videos of missed webinars or reports. The fact that members of this community are driven by this passion is demonstrated by how members tagged one another in posts on LinkedIn, or shared posts with their professional networks. The passion driving our network members' support for this initiative – that clearly aligns with the purposes of their own work to support evidence-use in Africa – is palpable in the way the Week was so supported.
Leadership
There is incredible African leadership in supporting evidence-use in Africa. I experienced this in the support of AfEW 2021 by stalwart organisations like AFIDEP and PACKS Africa. Through the support of AfEW 2021 by a whole new generation of evidence leaders and new global networks like COVID-END, I felt encouraged for the future of evidence-use in Africa. The establishment of evidence-informed decision-making networks in regions like Latin America through organisations like the Veredas Institute made me proud to be counted as one supporting evidence-use in my small way. Africa has real expertise – real leadership – to offer the world about ways to support evidence-informed decision-making and the world knows this.
It is impossible to not stand in awe after witnessing the sheer volume of work, organisations, projects, initiatives, and support for making evidence-informed decision-making a reality in Africa. In fact, I would go so far as to say that as a Network we might need a new slogan because evidence-use for decisions in Africa is starting to feel like a reality already.
In addition to multiple reports, Twitter chats, videos, and more, some of the highlights from the last five days include:
15 live events, including:
12 emerging leaders celebrated, including:
15 blog posts, including:
About the author/s: Natalie Tannous works at the Africa Centre for Evidence as the strategic marketing and communications manager, where she is proud to produce, curate, and manage meaningful content.
Disclaimer: The views expressed in published blog posts, as well as any errors or omissions, are the sole responsibility of the author/s and do not represent the views of the Africa Evidence Network, its secretariat, advisory or reference groups, or its funders; nor does it imply endorsement by the afore-mentioned parties.