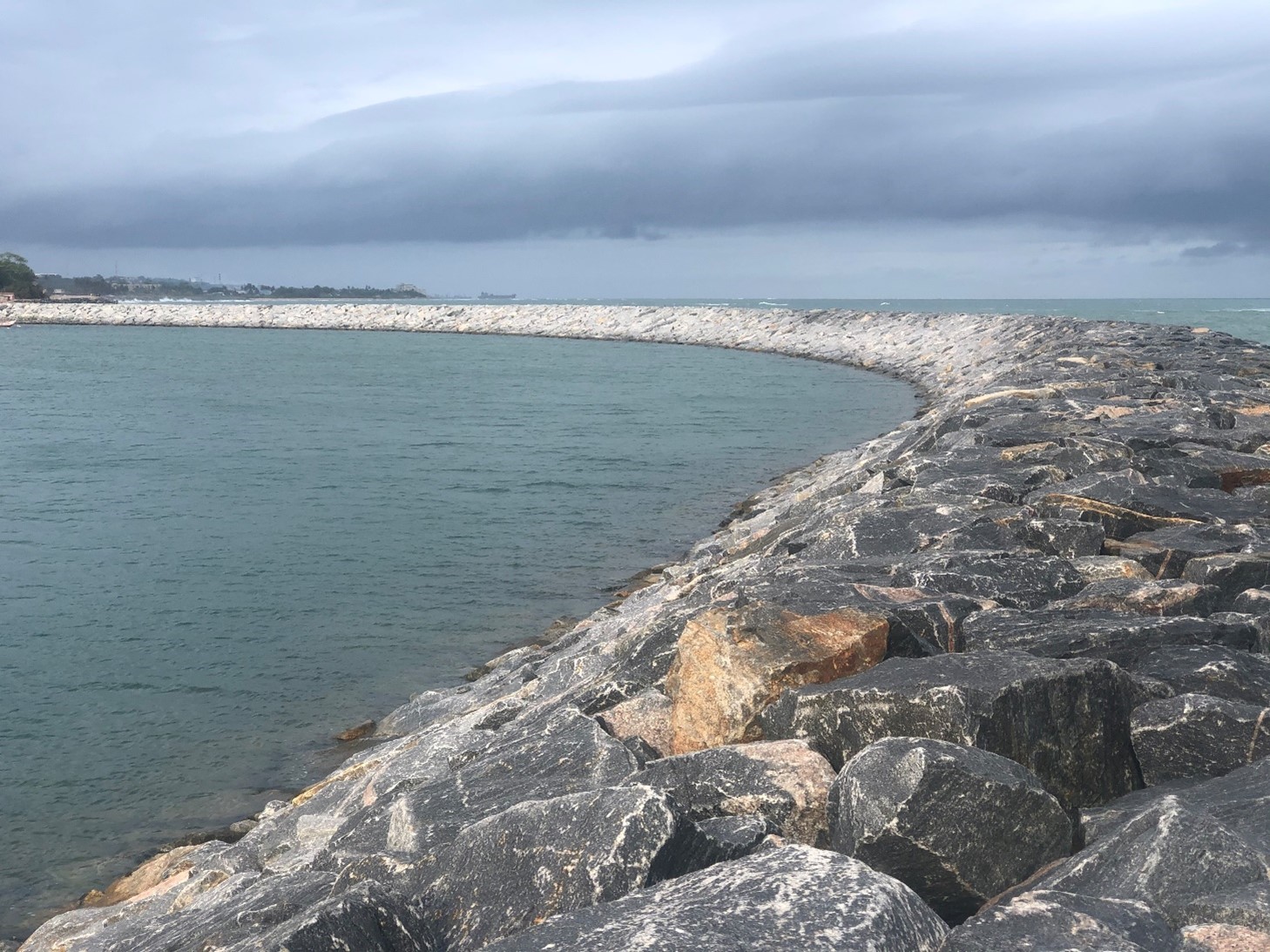 Charting a path through the unknown to an imagined destination (April 2021)
So soon, the week-long celebration came to an end – in the midst of brilliant demonstration of evidence-informed decision-making (EIDM) activities around the continent. I chose, in effect, to capture a personal reflection on the growth and potential of this regional event, taking note of the desire to pursue a concerted effort towards regional growth in opportunities for EIDM. My focus however is on the celebration of Africa Evidence Week 2021.
Africa Evidence Week (AfEW) generally provides an opportunity for practitioners (from all quarters within the evidence ecosystem in Africa) to showcase their works. It all began 2 years ago when the Africa Evidence Network (AEN) Secretariat initiated these festivities, and my organisation (PACKS Africa) has participated in both episodes (2019 and 2021). In my personal view, the event this year positioned the ecosystem at a higher pedestal, which is the focus of my reflection.
The evidence ecosystem in Africa is truly diverse
It is an undeniable fact that the second edition of a weeklong virtual event that is able to mobilise 104 different activities from about 25 regionally dispersed organisations, is truly diverse – reflecting the diversity of our ecosystem. In more detail, you notice that these events cut across 6 categories – webinars, story-telling, Twitter chats, streaming of recorded videos, blog posts, and the sharing of reports. PACKS Africa for instance contributed to 3 of these categories (webinars, blog posts, and reports).
Of particular interest to me is the wide scope of actors represented in the celebrations; ranging from evidence producers of various kinds to policy decision-makers and other evidence users, as well as the wide spectrum of intermediary organisations rendering support to the ecosystem. Although they were predominantly focused on Sub-Saharan Africa, these organisations cut across all 4 regional blocs of the sub-region, including Actions pour l'Environnement et le Développement Durable (ACED) from West Africa, eBASE Africa from Central Africa, UNICEF Innocenti's work in Madagascar, and TEDI Tanzania from the East African bloc. A few others were located beyond the continent – see the EPPI Centre, INASP and J-PAL Africa for instance, and our counterparts from Latin America.
Activities showcased by participating organisations also cut across different interventions and evidence types. While the Evaluation Society of Kenya for instance focused on promoting the use of evaluations, IDInsight and the Ghana Statistical Service demonstrated how SDG data supported governance programmes in Zambia and Ghana (respectively), and the Centre for Evidence-Based Practice (CEBaP) showcased how their collaboration with the Belgian Red Cross provides evidence-based first aid training in Africa. We also witnessed the launch of an international benchmarking study by the South African Department of Planning, Monitoring, and Evaluation on building trust in state institutions.
Positioning the ecosystem for greater collaboration
Through these regional events, different stakeholders got to know about EIDM initiatives that they previously didn't know about. In essence, they had much more details about the ecosystem than they would have if the event did not happen. For instance, I personally got to attend a couple of webinars hosted by other organisations, whiles following tweets, videos, and blog posts from others. I got to know a few more about interventions being implemented by these organisations, positioning me to consider which initiatives we could possibly have partnerships on.
In a similar manner, colleagues from other organisations who joined the first webinar of my organisation, which was a reflection with our partners on '5 years of contributing to institutionalisation of evidence use' in Ghana, acknowledged the vast amount of insight gained from the session. A few of them requested follow-up conversations, and these could possibly result in some form of collaboration. Such possibilities would certainly be unimaginable without this regional celebration. Let me mention here that a blog post is being prepared to share insights from that first webinar session.
Pursuing a self-sustaining agenda
Flowing from the 2 earlier reflections, I have observed that the regional ecosystem is aiming at self-sustainability. But how will this materialise? Considering the opening of opportunities for potential collaboration among this vast array of ecosystem actors, the pursuit of an Africa-led manifesto for capacity development (led by the AEN Secretariat) seems to be in the right direction.
During the week-long festivities, 2 sessions were dedicated to this manifesto, the first of which launched a series of webinars to digest the organically evolving document. In this session, representatives from AFIDEP, CLEAR-AA, and INASP shared perspectives that unpacked crucial elements that drive an "Africa-led approach" to capacity development. I consider this agenda very relevant particularly because, through the manifesto AEN member organisations are working to build consensus on the qualities that define capacity development interventions on the continent.
For some time now, while resources (e.g. expertise, funds, and content) for EIDM capacity development, for instance, have mostly originated from organisations based in the global north, these interventions have proven to be of greater utility when adequately contextualised. A concerted approach such as through the EIDM manifesto project proves particularly useful when engaging potential partners for these initiatives. It provides conceptual and operational direction for capacity development, which is being pursued by organisations that understand ecosystem nuances within these settings.
Envisioning more room for improvement
In this post, I have shared my reflection on this year's evidence week celebration. This exercise will be incomplete if the reflection does not indicate my perception of a future for this regional ecosystem. Despite being led by the AEN Secretariat, I imagine that members of the network recognize the value of actively participating in the regional ecosystem. This was proven by the voluntary contribution of events to the virtual festivities, and I must commend the Secretariat for providing leadership in that respect.
In advancing diversity within the ecosystem (and by extension coverage of events contributed), I suggest that effort be made to reach out to other constituents of the continent that are largely missing at the moment. In agreement with the popular community mantra 'only together can EIDM become a reality', we will need to secure more active participation from organizations based in North Africa, as well as from other minority languages. While our francophone community is steadily growing, this needs to be strengthened and expanded to also include Lusophone, Hispanophone, and other indigenous language communities.
Obviously, this cannot be achieved solely by the Secretariat. Individual organisations and their partners will need to drive that agenda through collaborations. These will obviously impact the coverage of interventions, content as well as expertise developed. Africa Evidence Week 2021 has shown how such collaborations can be ignited.
And finally, whiles aiming for self-sustaining the evidence ecosystem in Africa, we need to prioritise opportunities that sustainably finance EIDM initiatives. By implication, we will need to look for local funding for our initiatives. Current external funding arrangements, whiles useful, are very much unsustainable. These arrangements may consider orienting interventions towards nurturing the ecosystem to incrementally secure (counterpart) funds from local sources. Local funding sources may include public institutional sources (located in-country or multilateral) or through private sector-led initiatives such as those supporting specific sectors or domains like trade facilitation, economic development, health, environment, and education.
About the Author
Kirchuffs Atengble is Executive Director of PACKS Africa, a youth-led Pan-African think tank operating to improve uptake of research and other forms of evidence in policy processes and practice. They do this from the perspectives of information systems research and knowledge management. While providing strategic leadership to the organisation, he also leads on specific initiatives, aiming to nurture a really influential organisation for evidence-informed policies. He may be reached via email at k.atengble@packs-africa.org. Get in touch with him on Twitter @K_Atengble or @PACKS_Africa.
Disclaimer
The views expressed in published blog posts, as well as any errors or omissions, are the sole responsibility of the author/s and do not represent the views of the Africa Evidence Network, its secretariat, advisory or reference groups, or its funders; nor does it imply endorsement by the aforementioned parties.