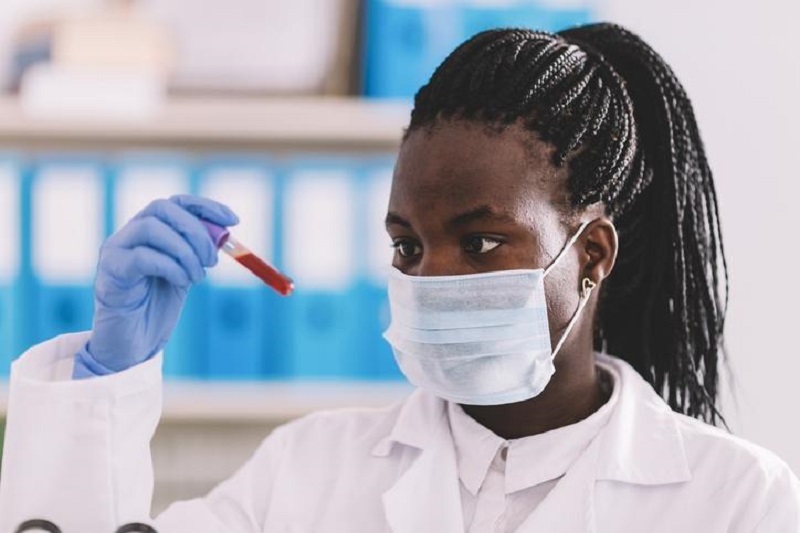 The COVID-19 pandemic has created an immediate and urgent need for more and better data and evidence to help the government make informed decisions and in designing public intervention programs to address associated public health and socioeconomic challenges. In this post, Kirchuffs Atengble and Mohammed Awal reflect on how data and evidence is being used (and not being used) by the government to respond to the COVID-19 pandemic in Ghana; challenges that are emerging; and possible evidence and policy practice gaps that need to be filled.
Science or politics? Government response to the COVID-19 pandemic in Ghana
Ghana recorded its of the coronavirus on March 12. Since the first reported cases, the country's case count has increased to 6,486 cases, with 1,951 recoveries and 31 death as of May 22 (read the update here). It had also conducted a total of 192,194 tests (ranked #2 in Africa – just after South Africa – and #55 globally). Indeed, the Government of Ghana, led by the president, has indicated that its decisions in dealing with the coronavirus pandemic would be led and informed by science but not politics (see also report here). So how have government decisions been informed by the data and evidence?
In dealing with COVID-19, the government put forth five key policy objectives: limit and stop the importation of the virus; contain its spread; provide adequate care for the sick; limit the impact of the virus on social and economic life, and inspire expansion of domestic capability and deepen self-reliance (read more here). To achieve these objectives, the government initiated multiple policies and had taken actions to address not only public health challenges but also the economic and social impact of the pandemic on the general population (read more here).
It seems government decision-making on the public health response to COVID-19 is to a large extent informed by evidence supplied by the Ministry of Health (MoH), mostly through the Ghana Health Service (GHS), and the World Health Organisation (see recent report here). However, it is not clear what evidence base informed many of the decisions on the socioeconomic measures undertaken by the government. Against many professional voices to extend the (partial) lockdown, for instance, the president announced a lifting of the restriction on April 20, which had lasted for only three weeks. With many regrets, multiple stakeholders (including ordinary citizens) believed that fears of potential economic and social hardship may have informed the decision, winning over scientific advice.
Likewise, the Ministry of Gender, Children and Social Protection went about food distribution exercises in an uncoordinated (and typically inadequately informed) manner (read more here). It is not clear how the government identified, and where it is drawing, the list of the 400,000 poor and homeless that it proposed to feed.
Emerging issues in the government policy response to COVID-19
There have been some persistent challenges within the policymaking environment in Ghana that surfaced during this fight against the pandemic. These are discussed next, putting them in recent contexts.
Overly centralised decision-making process
Policymaking functions have traditionally been concentrated within the government in Accra. As a result, there is always reliance on national-level policymakers for direction at sub-national levels, with the latter being ill-resourced to implement informed decisions. For instance, recognising the upsurge of COVID-19 cases (through available health data) in Obuasi East, the District Chief Executive had to appeal to the central government to impose a curfew, without any power to do so independently (read more here). A scoping study conducted by the Ghana Center for Democratic Development to strengthen evidence-use at the sub-national level reveals how this structural challenge and practice can affect the capacity and incentive for evidence-use by policymakers at the local level.
Unilateral approach to policymaking (exclusiveness versus inclusiveness)
The political system in Ghana is riddled with high patronage, resulting in extreme competition for political capital. With the New Patriotic Party leading government during this pandemic, there is an ongoing competition for political advantage towards the forthcoming elections in December. Food distribution exercises have been politicised (see example here); just as the opposition party constituted its own COVID-19 support team, parallel to that of the government's (see also here). Evidence is therefore not shared, which increases suspicion, particularly by the opposition, of evidence reported by government agencies.
Strengthening evidence-use in the fight against COVID-19: two key recommendations
Evidence-informed decision-making requires availability, demand, and capacity for the effective use of evidence at all levels of government. Any shortfall in these dimensions in the evidence ecosystem is likely to bring challenges in the use of evidence to tackle the pandemic. The following recommendations are offered to enhance Ghana's fight against COVID-19 but also for potential systemic impact.
Generation of evidence
There is the need to produce context-relevant evidence, preferably analytical and synthesised works that draw on available data, expert opinions, and citizens' reactions to pandemic-related developments. On March 13, PACKS Africa called on the government to use the bulk of a 100 Million USD COVID-19 funds to support evidence generation in aid of the pandemic fight. Academics, think tanks, the Media and other knowledge-producing entities would need to contribute to creating valuable knowledge resources to support government policymaking on COVID-19. The government will also need to appreciate the different perspectives contributed through these resources, hence at least review them all before initiating particularly social interventions.
National versus sub-national capacities for evidence-use
There is an urgent need to strengthen policy practice systems at sub-national levels to generate decisions informed by local context evidence. Things seem to have improved since the GHS was previously not producing disaggregated data at sub-national levels. Such capacities would be necessary to inform unique responses in tackling the spread of the virus. Local-level responses, however, must be guided by a coordinated national response framework provided by policymakers at the national level. Further, the government must strengthen the use of evidence from the Ghana Living Standards Survey, Demographic and Health Survey, and the beneficiary database of social protection programs. Doing that will help target its program interventions to achieve scale and impact.
About the authors
Kirchuffs Atengble is Executive Director of PACKS Africa, a youth-led Pan-African think tank operating to improve uptake of research and other forms of evidence in policy processes and practice from the perspectives of information systems research and knowledge management. While providing strategic leadership to the organisation, he also leads on specific initiatives, aiming to nurture a really influential organisation for evidence-informed policies. He may be reached via email at k.atengble@packs-africa.org. Reach him on Twitter @K_Atengble or @PACKS_Africa.
Mohammed S. Awal is a Senior Research Analyst and Team Leader for Social Accountability and SDGs programming at the Ghana Center for Democratic Development (CDD-Ghana). He currently leads CDD-Ghana's pilot intervention to strengthen capacity for evidence use to improve development outcomes at the sub-national level in Ghana, supported by the Hewlett Foundation, USA. He may be reached via email at m.awal@cddgh.org. Reach him on Twitter @MohMohammed02 or @CDDGha.
Acknowledgment
To a large extent, the current discussions within the evidence ecosystem of Ghana have been informed by work done by the authors for DfID's SEDI and Hewlett Foundation's Evidence for Development projects. All external evidence sources used in the blog are duly acknowledged using their web-links.
The views expressed in published blog posts, as well as any errors or omissions, are the sole responsibility of the author/s and do not represent the views of the Africa Evidence Network, its secretariat, advisory or reference groups, or its funders; nor does it imply endorsement by the afore-mentioned parties.