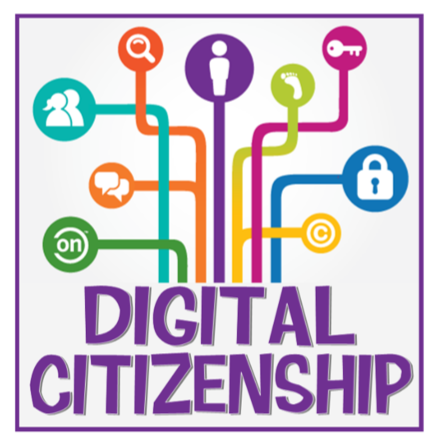 The unpredictability of the COVID-19 virus and the resultant lockdown measures implemented by African governments to contain its spread raised legitimate questions on the impact of the restrictions on citizen rights. An overriding concern was the potential overreach by law enforcement agencies in enforcing the measures.
Cases did emerge of instances where law enforcement personnel used disproportionate force against civilians in the course of implementing the lockdown restrictions. Even as these human rights infringements were happening, there was a corresponding increase of digital citizen evidence on social media.
Defining digital citizen evidence
Digital citizen is a loose term that is used to define an individual who uses information technology to actively participate in society, politics, and government. Digital evidence is the resultant information or data that emerges from that engagement.
While the traditional approach of using citizen evidence to inform policymaking remains important, the COVID-19 health crisis has shown that citizens are more effective when they use evidence to hold government accountable. This is especially true for digital citizen evidence use, whose impact on government response can be immediate and in real-time.
Cases of digital citizen evidence during the COVID-19 crisis in Africa
Evidence abounds on how citizens took it upon themselves to hold law enforcement accountable and highlight the challenges that COVID-19 restrictions were having on their livelihoods. However, in curating evidence on government and public accountability in Africa during COVID-19, the contribution of digital citizen evidence has not been fully documented.
With limited recourse to protect themselves against instances of police abuse, due to 'stay at home' requirements, citizens resorted to recording video evidence to share on social media platforms. It became a failsafe mechanism to communicate with authorities and expose the infringements. Nigeria's Human Rights Commission is currently investigating reports that the country's security forces were using excessive force to enforce lockdown restrictions. This after citizens sent video evidence and made phone calls to alert the Commission.
Using twitter, South Africans were able to demand fairness in the enforcement of lockdown regulations. Following a sustained social media campaign where members of the public expressed their indignation against a Minister who broke lockdown restrictions to visit a friend, the President was left with no choice but to suspend and put the Minister on special leave for two months. This case is a clear illustration of how citizens have become more engaged in current affairs and are now adept at monitoring a policy implementation to ensure equity.
Strengthening digital citizen evidence post-COVID-19
Going forward, the challenge facing evidence practitioners is how to harness this momentum in digital citizen evidence and ensure that it becomes a key feature of the policy ecosystem in Africa. Pessimists can argue that the people's focus on the lockdown policy suite was very high because there wasn't anything to distract their attention and COVID-19 was a topical global issue. As world economies gradually open and people revert back to their normal social schedules, they will once again become disengaged from policy debates.
Cognisant of the urgent need to ensure sustained growth in Africa's evidence culture, evidence practitioners should not allow this lethargy to set in among the general online community. Strong advocacy work is needed among evidence practitioners to start the process of building rapport with digital citizens.
First, we need to rethink our approach when engaging and sharing information with digital citizens. Our role is not only to inform but to derive insight from the feedback that we get from the online community. We can only generate this feedback if there is a sustained engagement with the content that we share online. It is therefore important that as evidence communicators we start embracing the immense value of data visualisation. With time constraints and distractions that characterise the online environment, it is vital that evidence practitioners start normalizing the use of informative graphics to engage with digital citizens.
Second, a sustained participatory culture from citizens is only possible if there is a willingness from local leaders to ensure the free flow of information. The responsibility of evidence practitioners is to facilitate knowledge transfer, on what works, to local public representatives who in turn have an obligation to ensure that they have engaged constituents. The setting up of transformative systems to facilitate citizen feedback, though in existence, have not exploited the full potential of communication applications and social media platforms.
On average, only a handful of public representatives make use of social media sites such as Facebook or social applications like WhatsApp to engage in meaningful interactions with their constituents. Interestingly, even for public representatives who use these tools to communicate, the one-way communication model keeps some of their constituents from full participation. It is therefore important that citizen evidence strengthening through workable participatory models, driven by informed public representatives, becomes a key focus area for the evidence movement in sub-Saharan Africa.
The views expressed in published blog posts, as well as any errors or omissions, are the sole responsibility of the author/s and do not represent the views of the Africa Evidence Network, its secretariat, advisory or reference groups, or its funders; nor does it imply endorsement by the afore-mentioned parties.