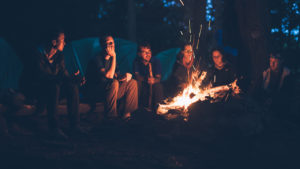 For most of my professional life, I worked in community development projects. It has always been a part of my responsibility to capture and share impact in the form of success stories. I would write narratives of successes and impact from the perspective of beneficiaries without giving much thought to the why. Beyond sharing and celebrating pockets of success, I did not dwell much deeper into the reasons of why these narratives of positive impact were so successfully received, or why there seemed to be an almost insatiable need for these stories.
Then, I joined the Africa Evidence Network (AEN) through my work at the Africa Centre for Evidence (ACE). This is a community of close to 3000 people made up of individuals from across the African evidence ecosystem: researchers engaged in systematic reviews, evidence maps, rapid evidence assessments; impact evaluators; researchers collecting primary data; government science advisors; government officials; statisticians; monitoring and evaluation officers; evaluation specialists; and so many more all working toward supporting the use of evidence in decision-making in Africa. This group shares an interest in evidence, its production, and its use in decision-making. The AEN also aims to advocate for Africa's full voice and participation in the national, regional, and global evidence-informed decision-making (EIDM) movements. Part of advocating for Africa's full voice means involving decision-makers in the EIDM space by disseminating information about the achievements and challenges in EIDM to date as well as enhancing collaboration.
As part of the AEN's Monitoring, Evaluation, and Learning (MEL) strategy, I – and my colleagues – were tasked with capturing stories of change (SoCs). When these came into my life, I had to think deeper about my stories and these SoCs in relation to the role they could play in the field of EIDM. I gathered these personal narratives of positive impacts of being involved in the AEN from its secretariat, its reference group, and other members willing to share their experiences. Part of my work was to shape these narratives into SoCs directed at a specific audience for a specific outcome: influencing the use of evidence for decisions in Africa.
What's in a story?
We as humans tell and listen to numerous little stories all day, every single day. It is such a part of us that it is taken for granted. We forget that every single discussion, each presentation, all explanations, every one of our responses to the questions 'what are you doing?', 'how was your day?' are all small stories being told, shared, or received for multiple reasons. Sharing stories is an integral part of our make-up and we have been telling stories from the beginning of time.
First stories were shared visually in the form of drawings. This was followed by pictures, and then telling stories emerged in the form oral narratives combined with gestures and expressions, that would last from generation to generation capturing and preserving histories and cultures of peoples. Whatever form a story takes, they retain their purpose: to share messages. Messages of hope, warning, education, and others. In all cases, it is with a story that a message gets conveyed to its intended audience.
Why Stories of Change (SoCs)?
Stories, and those of change, in particular, allow us to learn from each other. They are key tools of persuasion and have unique points of influence. In this blog, I talk about using SoCs as one of the key tools for Monitoring, Evaluation, and Learning. In my experience, a good story told to the right audience in the right space at the right time can assist decision-makers to check and make better decisions, project/programme implementors to learn and adapt, and users/beneficiaries to get the most benefit from an intervention. Stories, when used correctly, are more easily able to persuade than facts and figures alone.
Some of the other reasons SoCs are powerful:
Stories help us to understand and clarify a particular problem.
They make it easier for different groups to come to a similar understanding.
They are able to take a complex issue and clarify it to the audience.
Stories unveil the faces, personalities (be it in human form or event), and experiences hidden behind the data, statistics, and charts and graphs we often see in aggregate scientific studies.
Stories humanise, personalise, and de-anonymise the realities behind scientific and statistical data points.
Stories provide insight for others from the lived experiences of individuals.
It is therefore critical for stories to be complemented with individualised, specific data points in the form of narratives.
Stories when used appropriately can help build relationships between different stakeholders like communities, community leaders, agents of change, and government officials. Stories open the possibilities of sharing experiences, feelings, fears, hopes, successes, and failures, all while finding commonalities and shared visions. This then leads to different people finding partners to engage and collaborate with.
I believe that SoCs have great value to add, especially in the arena of assisting decision-makers, communities, teams, and other users to use the best available evidence for decision-making. In essence, including SoCs as an integral part of the evidence base can enhance the nuances of how decisions can and do affect ordinary citizens. Stories of change aim to foster change, collaborations, learning, and growth.
This is one of several upcoming blogs on the power of stories in the EIDM space. This blog explores the author's personal journey as a storyteller and her integration of stories of change In future blogs readers will travel with the authors into more depth about the stories of change work that the AEN undertook in 2020 as well as stories of evidence-use. The AEN secretariat invites all members to reach out to us at ace@uj.ac.za if they have a story of change or a story of EIDM to share with us. Alternatively, members can submit a story of evidence-use here.
Acknowledgments
The author is solely responsible for the content of this article, including all errors or omissions; acknowledgments do not imply endorsement of the content. Gratitude must be extended to Dr Nasreen Jessani on her input and guidance in the preparation and finalisation of this article, as well as Dr Carina van Rooyen, Mr Likhwa Ncube, and Ms Charity Chisoro for their feedback on previous versions of this article. The author would also like to thank Mrs Natalie Tannous for her editorial support.
About the author
Ms. Aziza T. Modise is a community development and research practitioner, with training and facilitation experience. Aziza works as a researcher at the Africa Centre of Evidence, currently working on a research project for the Africa Evidence Network.
Disclaimer
The views expressed in published blog posts, as well as any errors or omissions, are the sole responsibility of the author/s and do not represent the views of the Africa Evidence Network, its secretariat, advisory or reference groups, or its funders; nor does it imply endorsement by the aforementioned parties.