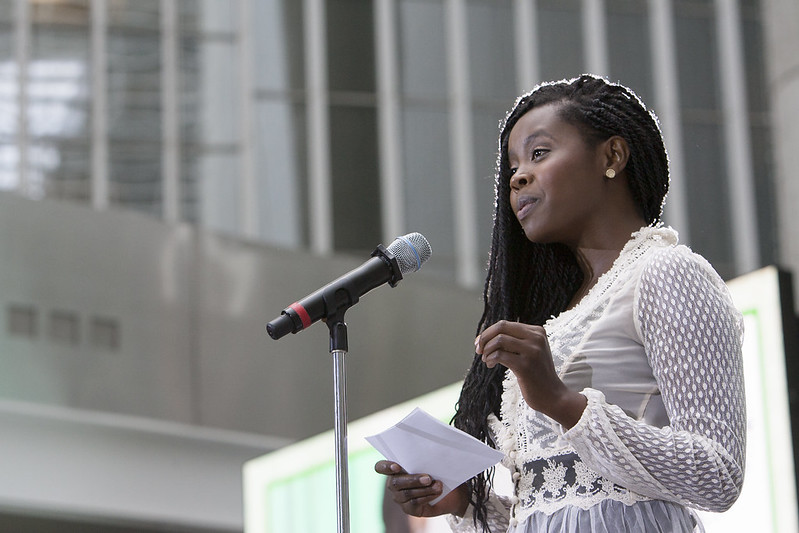 If you are interested in this topic, review the webinar presentation or watch the recorded webinar.
Background
While evidence-informed decision-making (EIDM) is critical in supporting Africa's sustainable development and transformation agenda, one of the African EIDM ecosystem's notable challenges is limited equitable partnerships and platforms for co-creating and sharing knowledge. Silo approaches, unequal power dynamics, and inequitable evidence partnerships currently typify the evidence ecosystem. At the same time, the top-down approach exhibited in most international development narratives where Africa is supposed to develop through emulating pathways followed by their northern 'developed' counterparts worsens the scenario. Mutual learning and innovation can provide an agency with immense opportunities for Africa to produce, synthesise, and use evidence to address its development challenges. One of the EVIDENCE 2022 Conference webinars explored ways to learn together to improve the current EIDM ecosystem and facilitate a robust exchange of practices and experiences that enhance a more organic development agenda. The panel included Dr Laurenz Mahlanza Langer from the South Africa Centre for Evidence NPC (SACE), Dr Patrick Okwen from Effective Basic Services Africa (eBASE Africa) and Jennifer Opare-Kumi from the University of Oxford.
A Vibrant EIDM Ecosystem Already Exists in Africa
Despite many innovations and exciting initiatives happening in the African EIDM ecosystem, there is a significant underestimation of the depth and breadth of this ecosystem. For example, when webinar participants randomly provided their estimation of the number of EIDM organisationsin Africa, they ranged from as little as 50 to over a thousand organisations. A vibrant EIDM ecosystem with various role players has grown over the last ten years on the African continent, and the Africa Evidence Network (AEN) has played a significant role in its development. However, due to the limited awareness and noted underestimation, there is also sub-optimal utilisation of the ecosystem's immense opportunities. Some of the reasons behind this lack of awareness and under-utilisation include language barriers and diversity of terminology to explain some of the programmes and opportunities, structural inequalities among the different stakeholders and role players, and lack of platforms for collaboration and mutual learning, including the lack of resources.
Using Common Solutions to Address Common Challenges
The various EIDM programmes and innovations dotted around the African continent seek to address common problems prevalent in most parts of Africa. There is a lot of knowledge generation as a result. Still, there is no equity in disseminating the same to communities who can benefit by applying the same knowledge in their contexts. At the same time, much misinformation is disseminated faster than good evidence. Solving these challenges -some of which are complex, requires using uncodified, implicit knowledge. This knowledge can be passed on through mutual interaction and conversations, thus obtaining insight into innovations from diverse contexts through the integration of practice and learning. Through shared understanding, innovations can be adopted and adapted in different contexts
facilitating the reorientation of EIDM interventions from the current dominant focus on practitioners and policymakers to beneficiaries and affected communities. Such an approach enables targeted, structured interventions and contextual adaptations to enhance learning outcomes that are not just EIDM outcomes but environmental or process outcomes and exploration of the implementation science behind interventions.
Learning How to Learn
The Founding Chair of the AEN, Professor Ruth Stewart, is fond of the adage, "If you want to go quickly, walk alone, but if you want to go far, walk together." The old saying is a truism since mutual learning and collaboration are critical to continue strengthening the EIDM ecosystem in Africa. Compelling narratives to enhance evidence-use stem from experiences in different contexts. The questions that come to mind include: What is it that others are doing to improve EIDM that is working well? How can we enhance evidence-use by adopting and adapting what has worked elsewhere? How are we learning, and how can we learn better to make it work in our contexts and elsewhere? The silo structures persisting within the African EIDM ecosystem negatively impacts mutual learning and innovation despite growing interest from donors, government, and civil society. The education sector has perfect examples of how we can learn because the sector has constantly been grappling with this question especially considering that access to resources and schooling does not necessarily equal access to quality education. Policies that are usually not in line with evidence on existing systemic and structural contexts worsen the issue. The same scenario typifies most EIDM ecosystems hence the urgent need to strengthen collaborations and mutual learning through action research on how learning takes place. The institutionalisation of mutual learning in communities of practice will promote endogenous EIDM innovations.
Back to the Roots: Using Storytelling to enhance EIDM
Several examples of innovations can be repurposed in different contexts to enhance EIDM through mutual learning and innovation, for instance, evidence mapping. Evidence mapping and the associated systematic review principles started in health but are now used in social sectors to generate policy-relevant maps to enhance decision-making. However, there is a growing call to use indigenous approaches like Storytelling to provide compelling narratives to enhance mutual learning and innovation in EIDM. Storytelling is a centuries-old African approach to knowledge communication and learning used to pass down experiences, teach,
and learn across generations. Storytelling is compelling but non-confrontational, and conspiracy theorists even use storytelling narratives; for example, a lot of misinformation around Covid-19 and against vaccines was done using this method. Storytelling facilitates the interplay between evidence and emotions, where the audience sees themselves as characters in stories and relates more with what is communicated. If Storytelling has been successful, how do we adapt this methodology across contexts? We need to obtain the theory of change behind Storytelling to aid in scaling up. There is a need for contextual adaptations to enhance both learning environments and learning outcomes. Storytelling can be an excellent way to enhance learning. Still, there is a need to explore the theories of change behind Storytelling and its predictability and transferability as a tool to improve mutual understanding and innovation. The Storytelling approach can be enriched by rethinking outcome-based versus process-based interventions regarding how learning takes place.
Conclusion
More reflection on capacity building and funding opportunities is needed to strengthen mutual learning and innovation. Development partners must take risks with less established organisational entities and individuals who may produce new or modified approaches. The risks can be mitigated by pairing these with established ones. Decolonising learning approaches and reinforcing indigenous approaches to learning science are also necessary. It is even more critical to start with what we can do ourselves and then look at what has worked elsewhere instead of building ivory towers. An enabling environment for mutual learning and innovation can be created by basing such innovative approaches on shared values, respect, and community empowerment, including alignment and inclusivity, beginning with decision-makers and community leaders driving the process.
About the author: Ronald Munatsi is the Director of the Zimbabwe Evidence Informed Policy Network (ZeipNET). ZeipNET works to interface evidence and policy through evidence synthesis initiatives, including institutional capacity building focusing on the interface between research and policy with an emphasis on strengthening capacities across individual, institutional and systemic levels.
Disclaimer: The views expressed in published blog posts, as well as any errors or omissions, are the sole responsibility of the author/s and do not represent the views of the Africa Evidence Network, its secretariat, advisory or reference groups, or its funders; nor does it imply endorsement by the afore-mentioned parties.