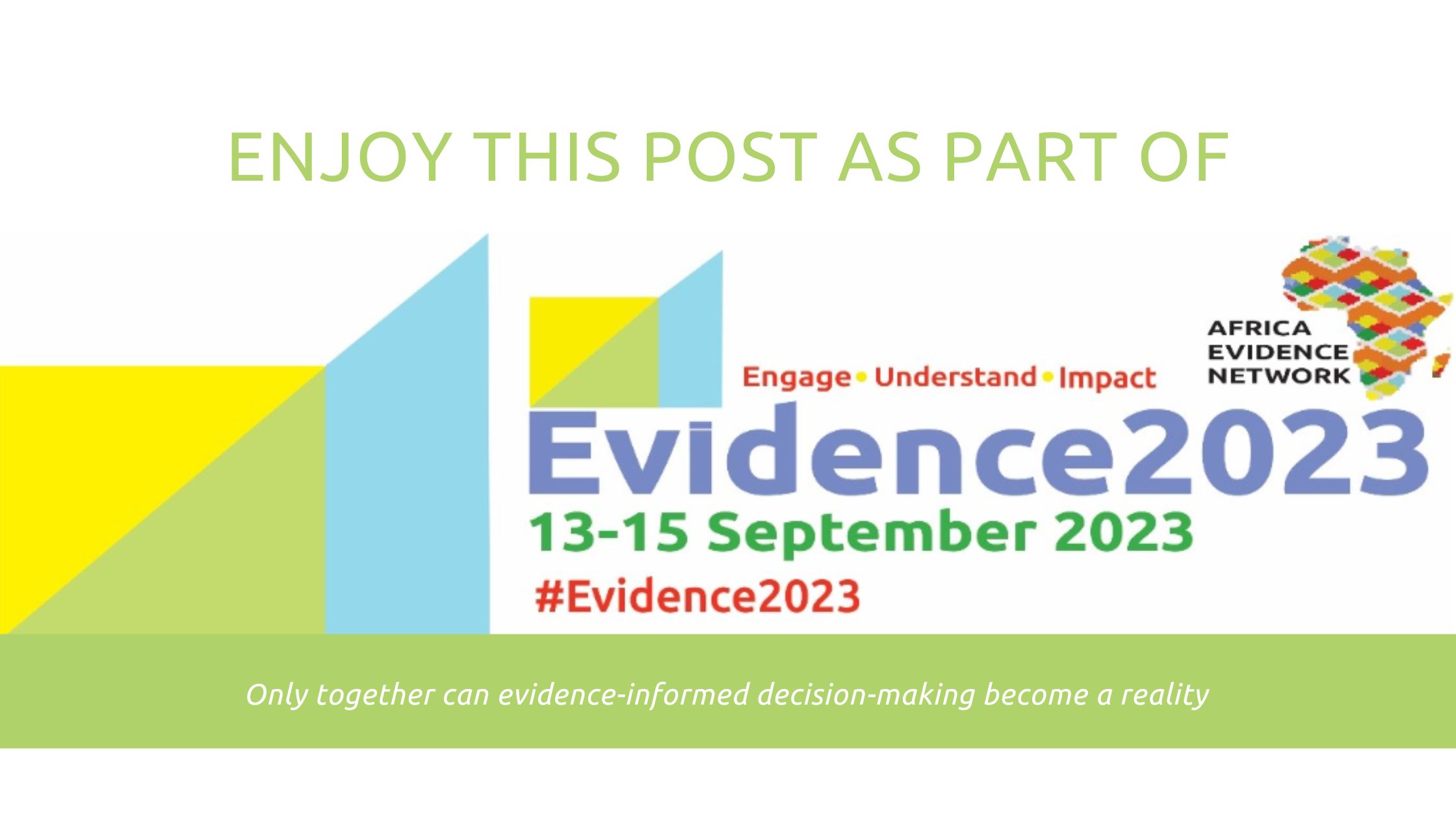 Evidence-Informed Decision Making (EIDM) is crucial to developing sustainable health policies in low-middle-income countries, whose health ministries are often underfunded and overburdened. Researchers and research institutions are key aspects of strengthening the use of EIDM in health policy. The project assessed the capacity of researchers and research institutions to synthesize, translate and package evidence and to engage with policymakers. The study also evaluates different interventions to address weak capacities in using evidence to inform decision-making.
It is a cross-sectional descriptive qualitative study employing qualitative methods. Data was collected in various ways, including document reviews, interviews, and experiences of the Ministries of Health (MoH) in Kenya, Uganda, and Malawi documented through project implementation. Qualitative data were analysed with both inductive and deductive approaches using Contribution Analysis and elements of Framework Analysis. This involved immersion in the data, identification of codes, indexing the data to codes and identifying emerging themes and sub-themes.
We found that most research institutions are not explicitly mandated to engage policymakers or ensure their research is packaged for policymakers. Research institutions were still found to set research priorities based on donor interests and existing information, as opposed to MoH's research needs. It was further noted that researchers are not invited to MoH Technical Working Groups based on their expertise but rather to represent the institution to which they belong, with some institutions left out altogether. Additionally, conferences and scientific dialogues are driven by funding needs and may not necessarily always cover key issues of research interest to the citizens in the respective country.
Acknowledgements: The author(s) is solely responsible for the content of this article, including all errors or omissions; acknowledgements do not imply endorsement of the content. The author is grateful to Siziwe Ngcwabe, the content committee and the Africa Evidence Network team for their guidance in the preparation and finalisation of this article as well as their editorial support.
Disclaimer: The views expressed in published articles, as well as any errors or omissions, are the sole responsibility of the author/s and do not represent the views of the Africa Evidence Network, its secretariat, advisory or reference groups, or its funders; nor does it imply endorsement by the afore-mentioned parties. We hope you enjoyed this blog teaser. Be sure to watch our newsletter for when the full blog post is published after Evidence 2023.