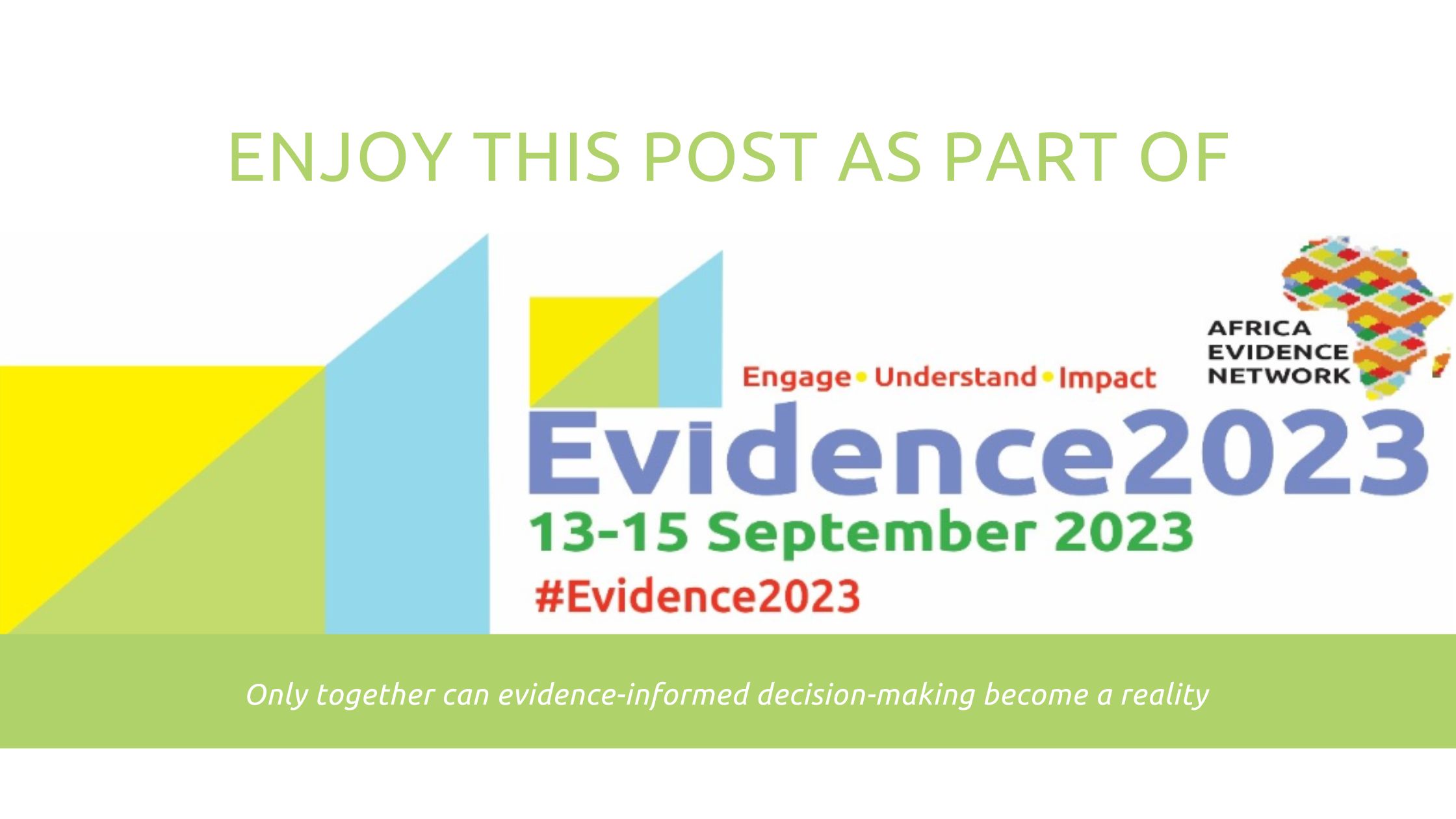 The use of evidence to inform decisions plays an important role in improving policy, programme, and practice. However, weak capacity for evidence use in policy and programme decisions has attracted attention as one of the barriers to evidence use. Evidence-informed decision-making (EIDM) capacity strengthening remains a laudable initiative, replicable and sustainable strategies for its effective institutionalisation. Our study share experience on the introduction of EIDM into existing university curriculum as a strategy to institutionalise evidence-use culture in Malawi and Kenya.
Introduction of EIDM modules/courses into selected existing programmes among postgraduate institutions in Kenya and Malawi. 
This was a 3-year action-research that was part of The Heightening Institutional Capacity for Government Use of Health Research (HIGH-Res) project that aimed at strengthening institutional capacity to facilitate increased use of health research in decision-making. From 2020-2022, AFIDEP introduced a training module on EIDM targeting pre-service and in-service training programmes through a curriculum review and Training of Trainers (ToT) approach as a strategy of acquiring EIDM skills and ensuring long-term sustainability among policymakers. 
The EIDM training course was introduced in 4 universities in Malawi (1 university) and Kenya (3 universities/learning institutes). To ensure effective learning, the curriculum used a mix of training methods including interactive lectures, role play, case study reviews, small group and plenary discussions, and individual practical exercises. The training was delivered by trained lecturers from AFIDEP who were adequately equipped and prepared to effectively deliver the course. 
To support learners in applying skills, the trainers had each learner identify one evidence product that they worked on to produce following the workshop (e.g., policy brief, position paper, cabinet paper, etc.). A follow up mentorship was customized to range from one week to 3 months to finalise their evidence products.
The roll out process took some time with back-and-forth stakeholder engagement and approvals. We appreciate the bureaucratic process within the institute, and it might take a while to have the curriculum run as a stand-alone curriculum. In the meantime, the institutes have made initiatives to introduce some modules within postgraduate and staff on EIDM. 
The introduction of EIDM curriculum is a foreseen sustainable institutionalization strategy that will contribute to the global momentum to cultivate a culture of valued and effective evidence-informed policymaking. The introduction of EIDM into universities is a long-term process that will promote both the individual and institutional levels, we are optimistic that this critical mass of knowledge will improve how evidence is understood and importantly, how it is used. 
Recommendations, implications, or next steps
Follow up curriculum roll-out implementation process need to be deliberated and documented to ensure successful introduction of the EIDM course into the institutes.
Acknowledgements: The author(s) is solely responsible for the content of this article, including all errors or omissions; acknowledgements do not imply endorsement of the content. The author is grateful to Siziwe Ngcwabe, the content committee and the Africa Evidence Network team for their guidance in the preparation and finalisation of this article as well as their editorial support.
Disclaimer: The views expressed in published articles, as well as any errors or omissions, are the sole responsibility of the author/s and do not represent the views of the Africa Evidence Network, its secretariat, advisory or reference groups, or its funders; nor does it imply endorsement by the afore-mentioned parties. We hope you enjoyed this blog teaser. Be sure to watch our newsletter for when the full blog post is published after Evidence 2023.