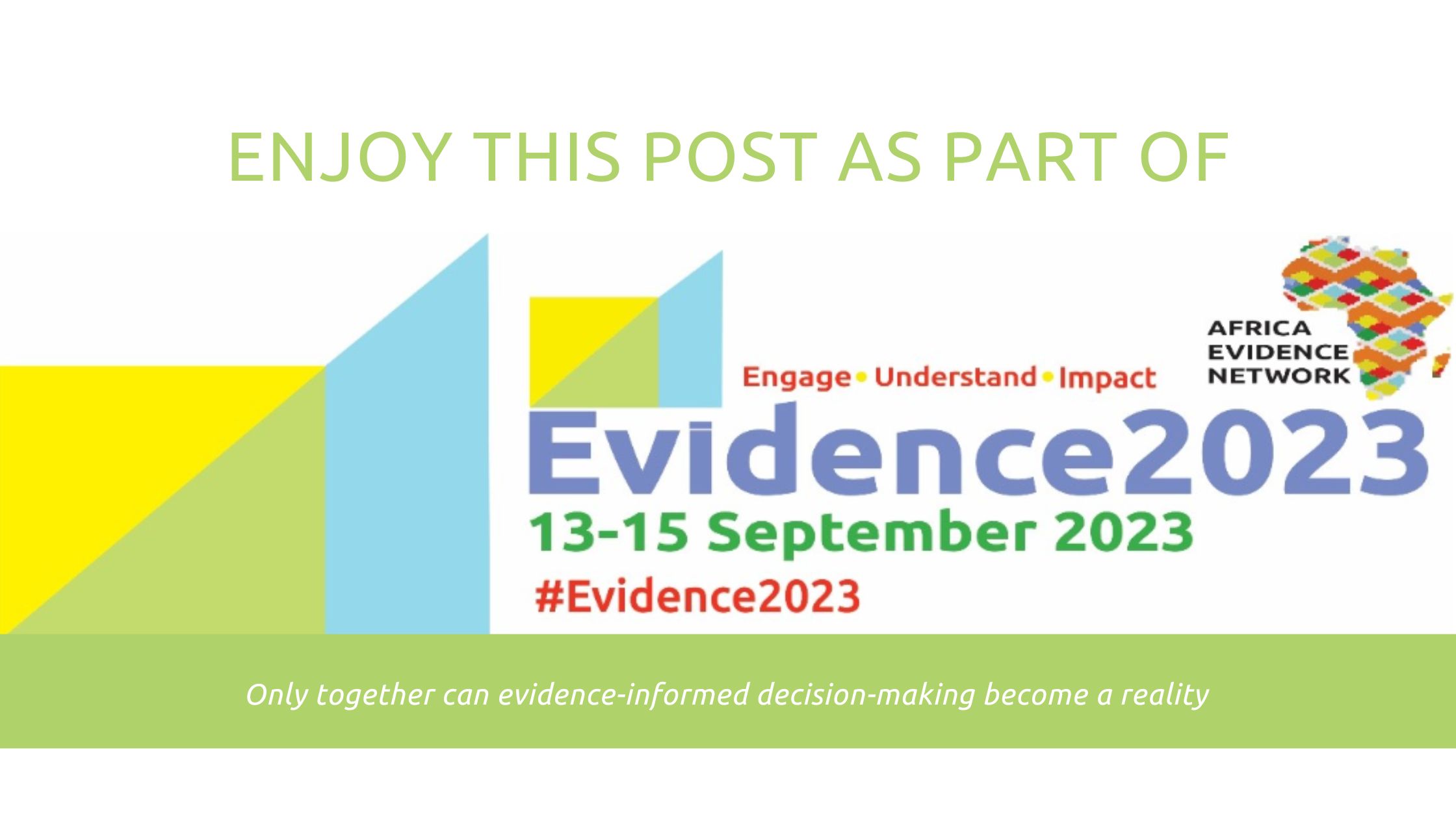 Evidence portals are useful platforms for knowledge brokering especially for LMICs where access to research evidence is crippled by paywalls, low skills and knowledge of scientific language. The eBASE teaching and learning toolkit (www.ebaselearning.org) is a synthesis and translation of over 200 reviews informing 29 teaching and learning strands with 228 interventions. Teacher professional development and financial motivation are crucial for improving quality of education in LMIC and moreover in conflict and fragile settings. Considering that quality of education may not be enough for these contexts, our PBF approach also addresses issues of access and retention, school governance, and safety and security.
We conducted a rapid review of existing evidence on performance-based financing in education. We used the results to organize stakeholder sessions. The stakeholder session and review informed the design of a pilot project for PBF with a focus on conflict regions in 24 schools and 4 inspectorates (3 in NWR and 1 in SWR) basic education in the NW and SW Regions of Cameroon.
PBF pilot evidence project improved school performance in all 24 schools and all 4 inspectors. It impacted on the lives of 8,512 children (post project); including 4,159 vulnerable children – poor, IDPs, indigenous kids, and children with disabilities (post project). In this presentation we will discuss more details on the journey from evidence to practice.
Funding: World Bank.
Acknowledgements: The author(s) is solely responsible for the content of this article, including all errors or omissions; acknowledgements do not imply endorsement of the content. The author is grateful to Siziwe Ngcwabe and the Africa Evidence Network team for their guidance in the preparation and finalisation of this article as well as their editorial support.
Disclaimer:  The views expressed in published blog posts, as well as any errors or omissions, are the sole responsibility of the author/s and do not represent the views of the Africa Evidence Network, its secretariat, advisory or reference groups, or its funders; nor does it imply endorsement by the afore-mentioned parties.