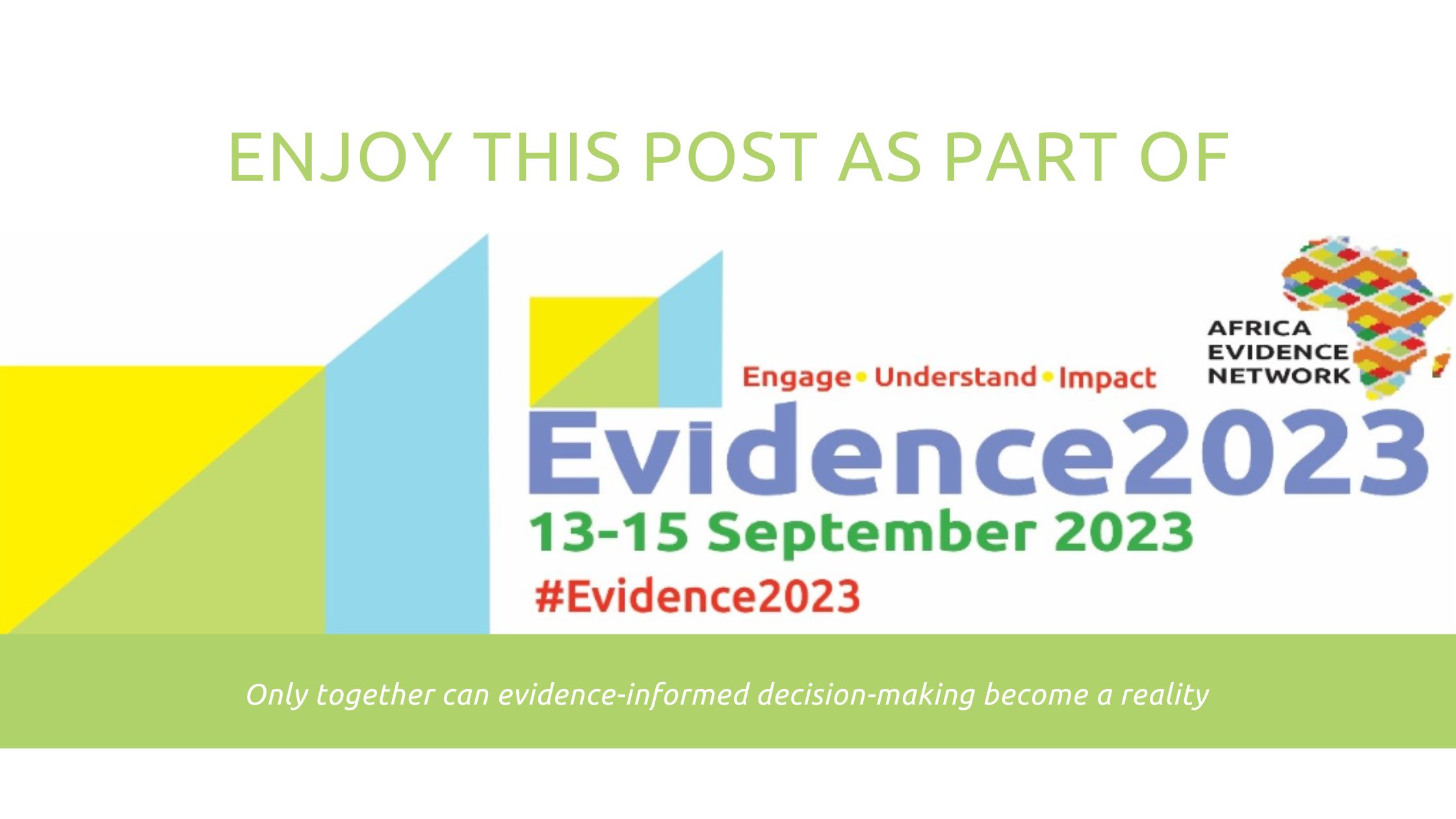 Weak capacities for evidence-informed decision-making (EIDM) have been identified as barriers to EIDM in many low- and middle-income countries. EIDM capacity strengthening initiatives targeting policymakers and researchers have largely focused on improving individual knowledge, attitudes and skills and neglected political and institutional influences. This paper presents results of an evaluation of a programme that aimed to enhance institutional capacity for use of health research in decision-making by the MoH in Kenya.
The 'Heightening Institutional Capacity for Government Use of Health Research' project was implemented from 2019 to 2022 and targeted Ministry of Health policymakers, researchers and their institutions. The project's interventions included: evidence synthesis and systematic review trainings; integrating EIDM tools in the MoH decision-making process; integrating EIDM in public health degree training programmes; strengthening MoH policymakers' and researchers' interaction and collaboration; and embedding EIDM within incentive systems. A theory-based evaluation using mixed methods was conducted drawing data from the project documents, training post-tests, in-depth interviews with a purposive sample of project beneficiaries and individuals not involved in the project interventions, and structured discussions with the project team. The qualitative data was analysed using a thematic approach and the quantitative data was analysed descriptively.
The project's expected results were partially achieved, and this was facilitated by: the project team's EIDM expertise, diligent follow-up support and collaborative approach; MoH and research institutions' leadership support for the project; the EIDM mandate and interest of policymakers and researchers involved in the project; and the COVID-19 pandemic. The short lifespan of the project and insufficient government investments in EIDM were identified as bottlenecks to the sustainability of the project's outcomes.
Conclusions and recommendations:
Politically responsive institutional EIDM capacity strengthening initiatives targeting African MoH policymakers and researchers and their institutions can be successful in the short-term. Longer term project funding and sustained government investments are necessary for sustainability.
Acknowledgements: The author(s) is solely responsible for the content of this article, including all errors or omissions; acknowledgements do not imply endorsement of the content. The author is grateful to Siziwe Ngcwabe, the content committee and the Africa Evidence Network team for their guidance in the preparation and finalisation of this article as well as their editorial support.
Disclaimer: The views expressed in published articles, as well as any errors or omissions, are the sole responsibility of the author/s and do not represent the views of the Africa Evidence Network, its secretariat, advisory or reference groups, or its funders; nor does it imply endorsement by the afore-mentioned parties. We hope you enjoyed this blog teaser. Be sure to watch our newsletter for when the full blog post is published after Evidence 2023.