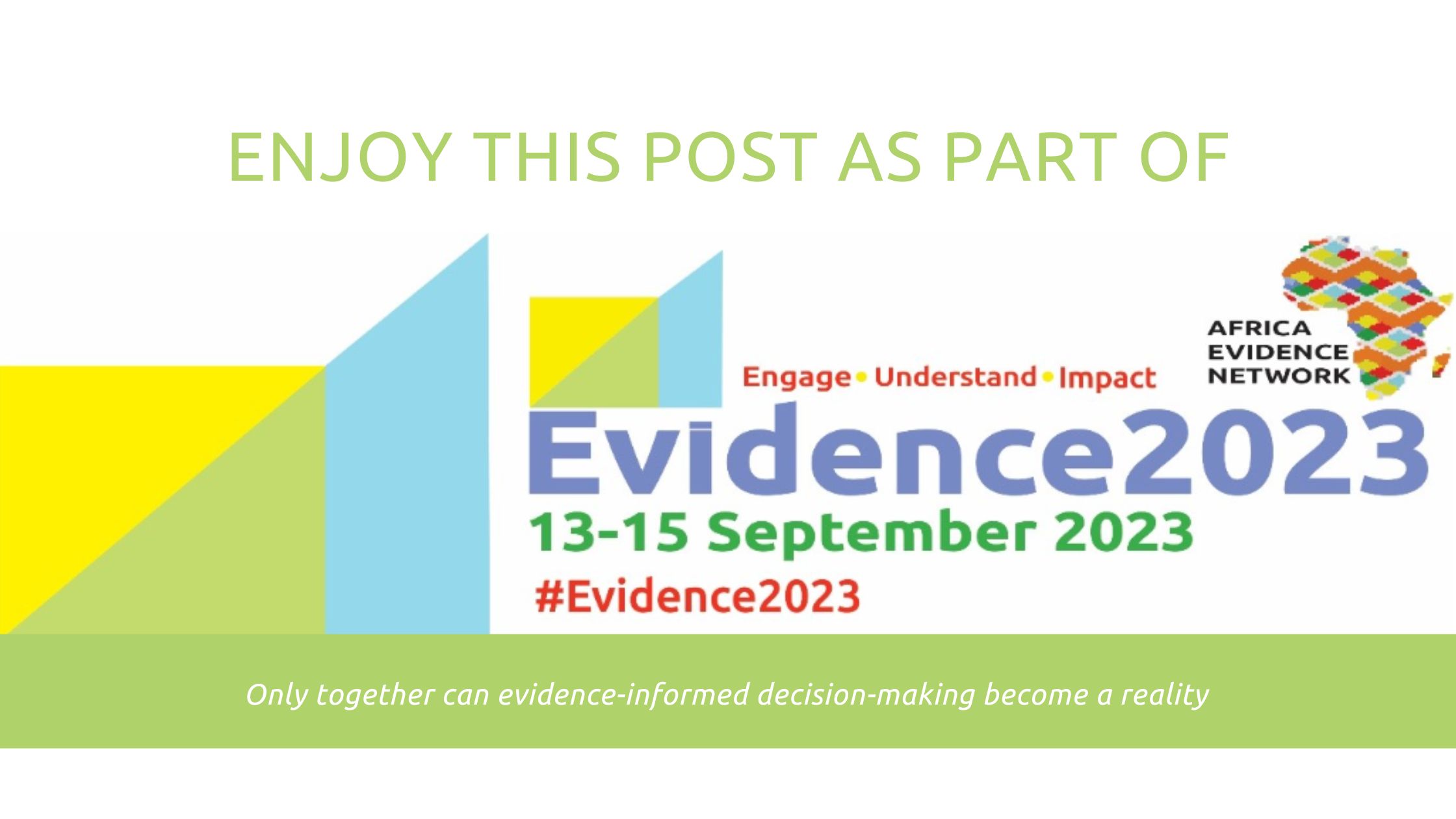 This presentation will report on a new project that is constructing an innovative policy-facing 'what works' toolkit for youth employment in Africa. The project comprises (i) an update of our existing youth employment evidence and gap map by the team at Makerere (ii) a quantitative review with component network meta-analysis by South African researchers from UCT and Stellenbosch, and (iii) a qualitative review by researchers from Makerere, which support the construction of the what works toolkit. The toolkit is an interactive, easy to use tool, intended for decision-makers about the effectiveness of different approaches to increasing youth employment. All these products will be presented in the panel.
Acknowledgements: The author(s) is solely responsible for the content of this article, including all errors or omissions; acknowledgements do not imply endorsement of the content. The author is grateful to Siziwe Ngcwabe and the Africa Evidence Network team for their guidance in the preparation and finalisation of this article as well as their editorial support. 
Disclaimer: The views expressed in published articles, as well as any errors or omissions, are the sole responsibility of the author/s and do not represent the views of the Africa Evidence Network, its secretariat, advisory or reference groups, or its funders; nor does it imply endorsement by the afore-mentioned parties. We hope you enjoyed this blog teaser. Be sure to watch our newsletter for when the full blog post is published after Evidence 2023.